This was from zerohedge.com but I like the concepts of Irish democracy and 'going Galt'. Irish democracy is  '
[font="Helvetica Neue", Helvetica, "Liberation Sans", Arial, sans-serif]

the silent, dogged resistance, withdrawal, and truculence of millions of ordinary people'

- so basically resisting by not taking part in their rigged games. Going Galt is withdrawing as much as you can from the national market, keeping your money from huge national companies and from the government. This is the list of things the article recommends. We can do most of these things quite easily, and support local people. Article at : https://www.zerohedge.com/political/strange-game-part-2[/font]
Reduce your taxable footprint as much as possible, rendering as little to Caesar as possible. Spending less deprives them of sales tax.


Do home improvement projects yourself and buy supplies from local retailers, rather than big box mega-stores.


Don't buy anything from Amazon. If you are still on Facebook or Twitter, depart for a platform that does not censor. Don't use Google for searches. Cancel Netflix and Amazon Prime.


Boycott any organization pushing the BLM agenda or critical race theory.


Take a course or two at the local tech school in electrical, plumbing, or other practical skill, so you can do it yourself.


No matter how small your plot of land, learn to grow some food – the more the better. See if hydroponics is possible. Deny the mega-food industry your business.


Make friends with local farmers, source meat, eggs, corn, milk, etc. from them and pay in cash. The government cannot track the transaction.


If you need to utilize a contractor, landscaper, painter, etc. find a local guy and pay in cash. They often will give a discount and the government will not get their slice.


If your circumstances warrant, bartering with locals can satisfy the needs of both parties and keeps the government out of your business.


Only frequent small family-owned restaurants and always pay in cash, including the tip for your waitress. The government will absolutely get their slice if you pay using a credit card.


If you have money in a Wall Street bank, withdraw it and put it in credit union or small local bank.


Do not carry any credit card debt. Pay down your mortgage. Do not borrow to buy a new car. Buy a used car.


Reduce your driving, not to save the environment, but to deny the State gasoline taxes and toll revenue.


If possible, own some precious metals, in preparation for the inevitable collapse of the USD. Crypto currencies may also be a hedge but may be too risky for most people.


Learn how to communicate with allies using encrypted messaging.


Don't wear a mask or get the experimental DNA altering jab. Ridicule those who do.


The IRS is a dysfunctional, understaffed, bureaucratic calamity of an organization. You are small potatoes. They don't have the resources to check whether your return is accurate. If the Fed can print $4 trillion out of thin air, why do they need your taxes anyway. Act accordingly.


If you live in an urban area, and have the means, get the hell out, preferably to a rural area inhabited by like- minded people.


If you live in a blue state or blue county, and can do so, move to a red state or red county. As states raise income tax rates, move to states with little or no income taxes. PA governor Wolf just proposed increasing the state income tax by 46% to give my money to teachers' unions. Florida is looking awfully inviting.


With federal, state and local taxes surely going to rise, if you are near retirement, and can afford to, just drop out now and stop paying income taxes.


As these Going Galt actions are sure to infuriate those wielding power, make sure you are armed, have firearms training, and have a sufficient supply of ammo. Be mentally prepared to defend your homestead.

[font="Helvetica Neue", Helvetica, "Liberation Sans", Arial, sans-serif]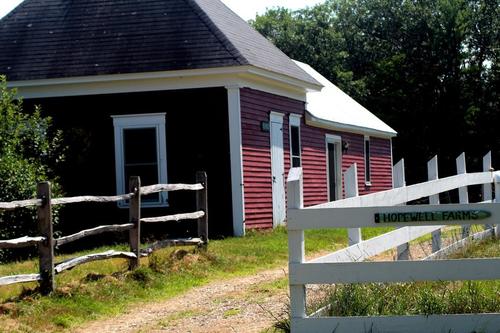 [/font]
[font="Helvetica Neue", Helvetica, "Liberation Sans", Arial, sans-serif]Some of these actions are easier than others, but they would all contribute to an undetected rebellion against the State. If you are interested in going full Galt, this article from Marc Moran (aka Hardscrabble Farmer) –  

Five Things To Do When Going Galt

 –

details his family's journey from being trapped in the Matrix to the freedom of controlling your own destiny – also known as the liberty to live life as you choose.[/font]